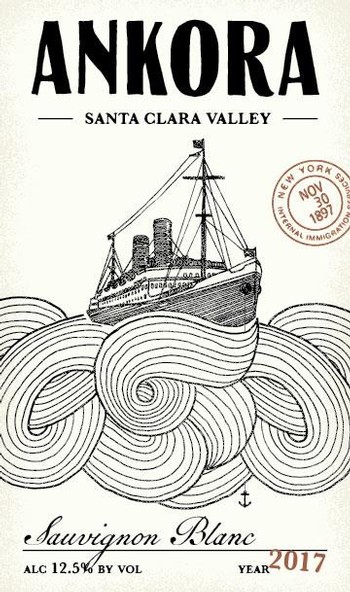 2017 SAUVIGNON BLANC
Our 2017 Sauvignon Blanc opens with bright aromas of lemongrass, and guava. On the palate, there are delicate notes of lemon, followed by the essence of mango and orange blossom. This wine is medium-bodied with a bright acidity. A refreshing and balanced summer favorite!
Winemaker Alessio Carli's Notes
The fruit for this Sauvignon Blanc was picked during the cool, early morning hours, hand selected, and gently pressed.
The juice was allowed to rest for 24 hours before yeast was added to start the fermentation in a small stainless steel tank.
The juice was fermented at low temperatures over 2 weeks to allow it to retain the vibrant aromatics that we aim to preserve in this fantastic Sauvignon Blanc.
April Case Sale $80 a case